The Am I Collection is a series of books about Abstract Art for children. Each book focuses on many aspects of and about Abstract Painting from the initial idea to the actual making of the painting. The books discuss the fundamentals of abstract art, as well as the ideas and inspirations behind every painting.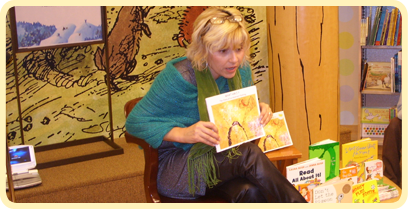 The unique illustrations in these books combine Serena Bocchino's paintings with wonderful watercolor drawings to illustrate these ideas.
This series is an educational series that makes learning fun. Each book encourages readers to see, think and feel when looking at art. This series also inspires children to paint and draw.
The Am I Collection Includes:
What Am I? The Story of an Abstract Painting,
Who Am I? The story of the Artist

Coming Soon:
When Am I? The Story of Rhythms in a Painting
Where Am I? The Journey to Abstraction
Why Am I? The Story of Making a Painting